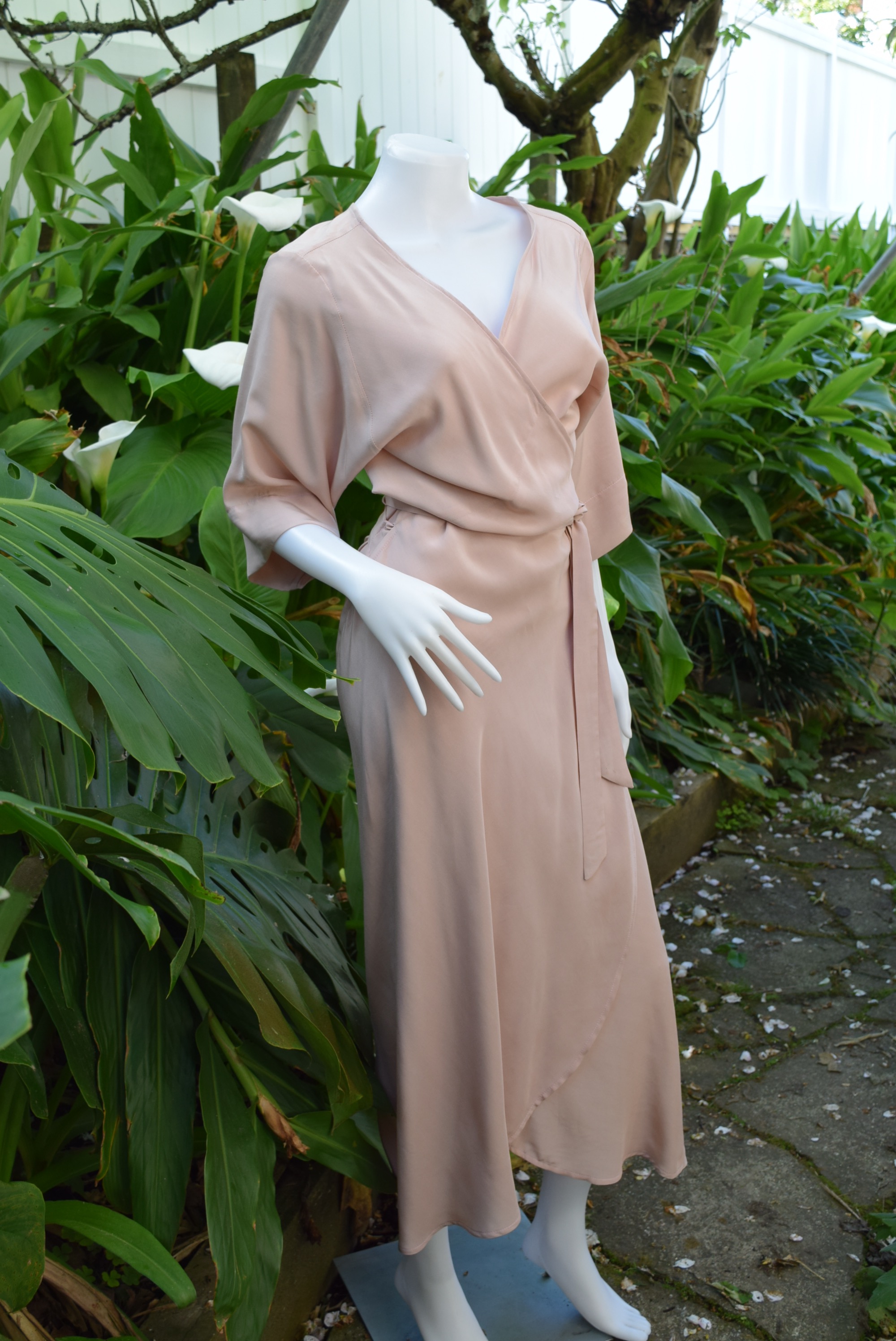 Magnolia Dress - Blush
MADE IN NZ
A classic wraparound dress that reflects Carly's signature style that has evolved over time . The Magnolia dress has loose fitting elbow length sleeves and a bias cut generous body with a 3/4 length skirt and curved hem detail. Carly's wrap dresses have always been designed with alternative options for the wearer, wear them back to front or tie differently to create an individual style and silhouette.
This colour requires a slip
A timeless dress!
Kimono option - Wear open over a cami and pants or a slip and pull ties behind, tie under dress so not seen on the outside of Coat.
Mannequin size 6, Model 172cm size 8 - dress size 1
Rayon/Viscose CDC **semi sheer**
Dry clean only
1 fits nz 8-10
2 fits nz 12-14
3 fits nz 14-16
4 fits nz 16-18
For a longer looser drape choose a size up